PERFORMANCE FIBER
A unique blend of materials fabricated into a single layer of 100% premium performance fabric which repels water and is breathable, washable, mildew/mold resistant and durable.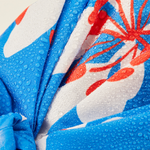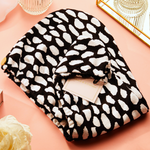 MICRO-COTTON
A customized textile that combines the best properties of microfiber and cotton to create a gentler and healthier way to care for your hair. A powerful combination of absorbency and super softness, suitable for all hair types.
VEGAN SATIN
Discover the benefits of premium grade 'A' vegan satin; ultra smooth, anti-frizz, friction-free. Vegan satin helps to maintain the right balance of natural oils, hydrates your hair and keeps split ends and hair breakage at bay.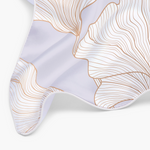 Designed by women for women
We create products for you, with passion, care and the greatest attention to detail